The Mentoring Tree
It's Simple. Mentoring Matters.
Give monthly and see how helping someone "re-write their story" blesses yours!
How YOU can make a meaningful generational impact…
while confidently knowing your donation goes to the right place!
Are you looking to:
Make a difference or be a blessing
Give back to others in need
Create a Legacy
If you want to lift others and actually "see" your contribution change lives, our "Mentoring Tree" monthly giving program is a perfect opportunity to strengthen the lives of families across the world.
In most parts of Africa, about half of the population lives on $1.25 per day and lacks the literacy skills to eliminate poverty (Vecchiarelli, 2017).
---
Become a "Financial Mentor" Today!
The monthly giving program provides opportunities to enlist "financial mentors" that support programs focused on developing future mentors. Donors receive the title of "Mentor," which coincides with their particular giving level.
WHAT YOUR DONATION DOES:
Cacao Tree Mentor $25
Most of the world's cacao beans come from Africa, as cacao is a leading export. Cacao trees bear fruit year-round and produce everyone's favorite treat – CHOCOLATE!
$25 a month allows one child to go to school for a year or plants 25 trees per month for food production, e.g., bananas, plantains, oranges, or cashews.
Teak Tree Mentor $50
Teak trees are weather resistant and grow fast with a profitable harvest. They are planted when children are born so the tree grows as the child does. Once the child is ready to start school, the wood pays for their education as they mature through their youth.
$50 pays medical care for two adults or children with disabilities or an academic college scholarship for a literacy center manager.
Rosewood Tree Mentor $100
Rosewood trees have a lasting sweet smell, and the wood is used for furniture and musical instruments. Like FMF, increasing value and transformation is the design of Rosewood.
$100 buys a sewing machine for vocational training or a set of 40 African storybooks, hires a literacy center manager or buys a goat and 25 chickens.
Mahogany Tree Mentor $250
Mahogany trees are known for their strength and withstand the test of time. They are insect- and rot-resistant. Mahogany represents the wisdom of the ancients with its reddish-brown color darkening over time.
$250 a month provides housing, instruction, and rehabilitation for one family and completion of the entire FMF program, builds a commercial poultry project, or buys 12 acres of land for farming and agriculture.
Ebony Tree Mentor $500
The wood produced from Ebony trees is considered exotic, two-toned, and expensive to obtain; therefore, it is associated with the highest giving level. For FMF, ebony represents a partnership of people across cultures, as well as cooperation and collaboration.
$500 per month builds two literacy centers in one year or provides education all year to 30 school-aged children.
Acacia Tree Mentor $1,000 (Personal or Corporate)
The Acacia tree provides a shady reprieve from brutal temperatures and direct sunlight. Its bark is used in dyes, inks, and pharmaceuticals. It stands alone and serves as an important landmark on the savanna, helping people maintain their bearing.
$1000 per month provides a college education for 4 girls rescued from trafficking or contributes to the construction of our new training center.
---
Hello!
We are the Rogers. Five years ago, our family took the giant leap of faith to move to Ghana with only a desire to lift others and share the educational and personal development gifts we have been blessed with.
There is so much need in the world, but it can be confusing to know where to start or who to trust. Luckily, FMF is on the ground, helping families overcome poverty, educating children/families, offering vocational training, and providing aftercare for survivors of human trafficking.
A mind is a terrible thing to waste, and every day that passes is a lost opportunity to create lasting, immeasurable change in terms of generational impact.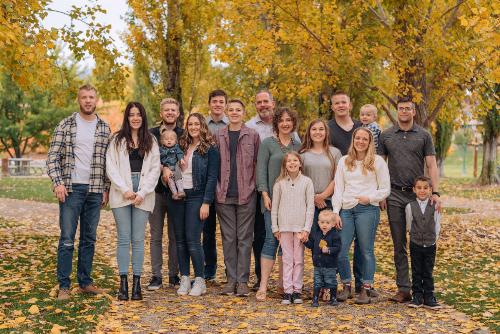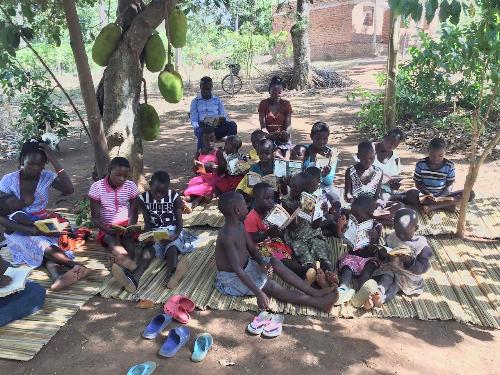 FMF is actively involved in mentoring the 6 branches of education:
Family Life Skills
Basic Literacy
Academic Aid
Vocational and Entrepreneurship Training
Leadership Education
Agricultural Instruction
LIFEstory Transformation is the keystone of our Leadership Education track. With LIFEstory, our participants learn to "re-write" old stories to create radical change through mental mastery.
In all the work we do at FMF, the most difficult and also most rewarding is helping people facilitate their own mindset shifts, so they move from "victim" to "victor", teaching them to take back their own power over the results they are creating!
LIFEstory Transformation is what sets FMF apart from ALL other humanitarian organizations.
LIFEstory is the online program we have used to help people create radical transformation, from the daily activities of living to make miracles.
Listen to Christine, a LIFEstory coach in Nairobi, Kenya, as she talks about the difference LIFEstory has made for her.
AND NOW...
Families Mentoring Families has teamed up with LIFEstory Transformation to bless all our monthly giving mentors with their own LIFEstory Transformation online program membership at every giving level, so you can also benefit yourself and your family, right alongside those you are a blessing. Here is what a few of our FMF donors have to say about how they have used LIFEstory the very same way our African brothers and sisters do:
"I seriously feel like I was just handed the final puzzle piece, except it is more like I just discovered I had it all along!" – H.T., Humanitarian & Business Owner
"I can take out my paragraph about visiting my parents in Chile! Wahoo! So happy I got to experience that!" – A.H.
"I realize the joy of being awake. I give thanks for knowing this truth. I fully recognize my inner wealth, and my mind is alert to watch my thoughts." – Christine Kamasi, LIFEstory Coach, Nairobi, Kenya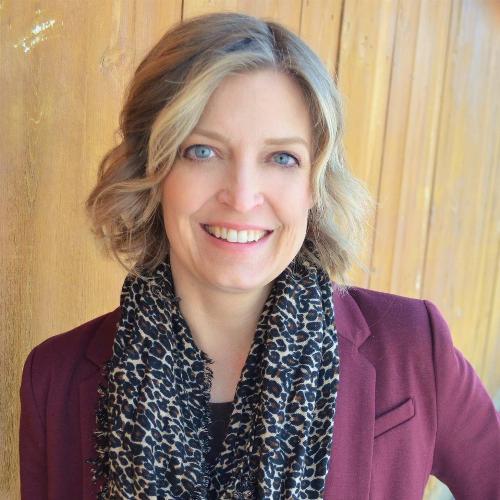 I was just re-vamping my LifeStory and I came across this description of the boot camp I held last month. I wrote a very clear description of a live event I was going to do but didn't even know what it was. I wrote how I wanted it to go and what it would feel like. It was so fun to re-read it and see that it DID totally turn out that way! I had forgotten I'd even written it in there. It was my first live event and I didn't know if I could make it happen, but I put it in my LifeStory and it changed things in my brain. Powerful stuff! – M.C., homeschool mom & business owner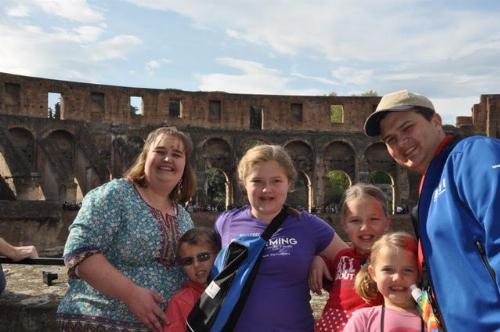 I also penned that I understood the needs of my children and have promptings on how to reach them in the times they need me most. I have seen that happening over and over in the last couple of months. I have a greater understanding of what they really need in a circumstance and I am able to feel like I am making a difference no one else can. I wrote in my business section that my non-profit had all the funding it needed and that gifted fundraisers would come to me seeking opportunities to help in our efforts to raise enough funds for our cause. Within weeks that started happening, I now have an incredible team focused on doing just that. – A.C., Nonprofit Professional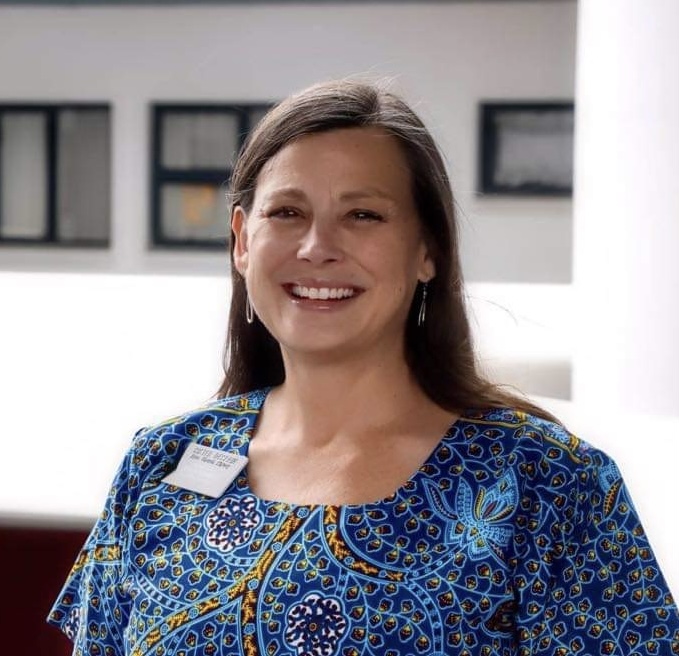 ...LIFEStory makes the impossible possible! A few years ago, I wrote in my LIFEStory "I travel to Africa and help Becky." It was a deep longing in my heart. At that time, my situation was such that this dream was absolutely impossible financially and for other reasons.
Change happened! Lots of change. I ended up in Africa in a way I couldn't have begun to anticipate, living in Ghana for just over a year. While serving there, I was able to help Becky and FMF multiple times in various capacities.
LIFEStory is powerful! Write it! Feel it! Believe it! And get out of the way! -- S.D., FMF Committee Chairman
---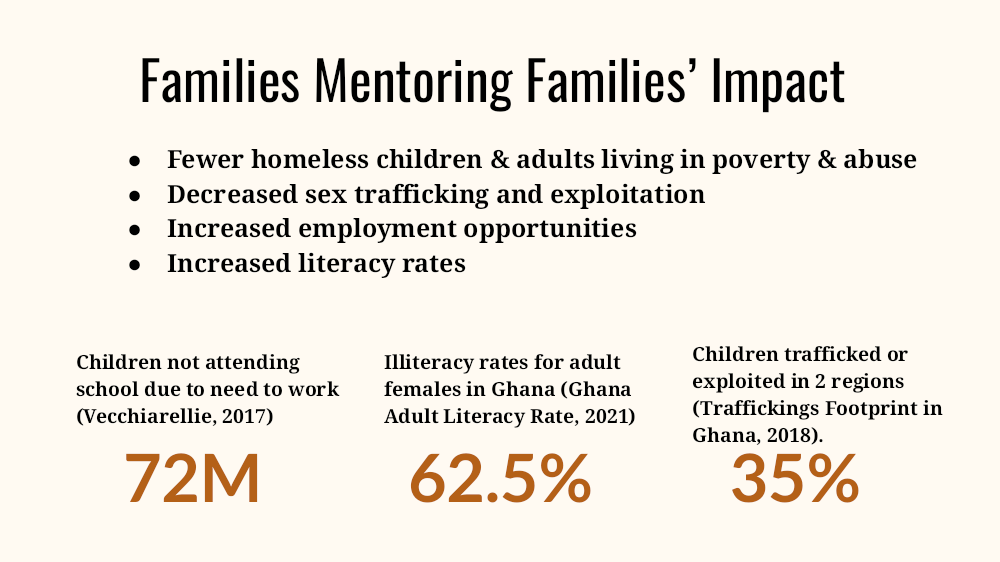 ---
You can become part of the solution by helping FMF expand mentoring programs.
In fact, here are a few ways your contribution blesses YOU:
you will know your donation is going directly to the solution in an effective & efficient way.
you will see the most bang for your donation dollar, as a little goes a long, long way.
you will be confident knowing you changed entirely the trajectory of someone's life in a personal way.
you won't have to wonder how your money is used or whether the organization doing the work is legit or a complete sham. (We've seen plenty of those, unfortunately).
you will avoid mistakes in knowing how best to help in a healthy and holistic way.
AND NOW...you will also receive LIFEstory Transformation to use yourself for FREE!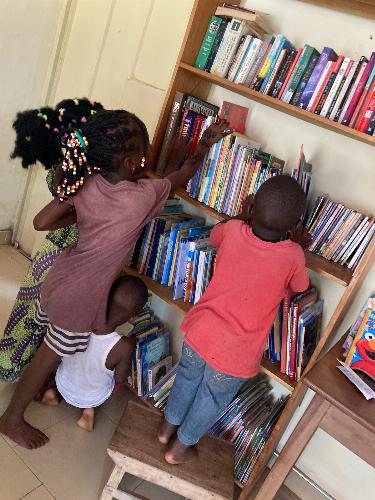 Kids learning to read with actual books in Ghana.
Testimonials
Robin Towle, Mrs. International 2019
"I am so thankful for Families Mentoring Families and the Family Restoration Center. The work they do is truly amazing and much needed. With so much need it is comforting that I can donate to an organization that I trust. The accomplishments made are a testimonial on their own. I will always be a contributor to this organization. Where much is given much is required. It is our responsibility to help each other and share our blessings. Thank you Families Mentoring Families for your passion and tireless work for God's children!"
Operation Underground Railroad (O.U.R.)
Families Mentoring Families is proud to partner with Operation Underground Railroad to provide aftercare for survivors of human trafficking. It takes a lot of people to help affect change for good, and we are grateful for the sacred work of personal healing we are privileged to participate in.
"Thank you so much for sharing your updates. We love your center and the work you are doing. Your organization is so lovely. We have so much love and admiration for you and all the women you work with. It is truly marvelous. Thank you for letting us participate in the work you do. We are so grateful we get to partner with you."
– O.U.R. Aftercare, West Africa
With FMF,
you know your own gifts and skills are being used as they were intended, to bless the lives of others.
experience the satisfaction of knowing someone else's life and that of their family has shifted direction in a positive way that will impact them forever.
you will see yourself becoming an example to others, mentoring those who need a little encouragement and opportunity, and providing a hand-up instead of a handout.
---
With the Mentoring Tree monthly giving program, you receive:
Weekly donor updates so you know exactly where your contribution went week by week.
VIP admission to all FMF events (including donor appreciation activities, galas, and more).
LIFEstory Transformation online training for FREE at any level!
Best of all, you receive the satisfaction that you were literally the difference between life and despair or even death for those you have benefited.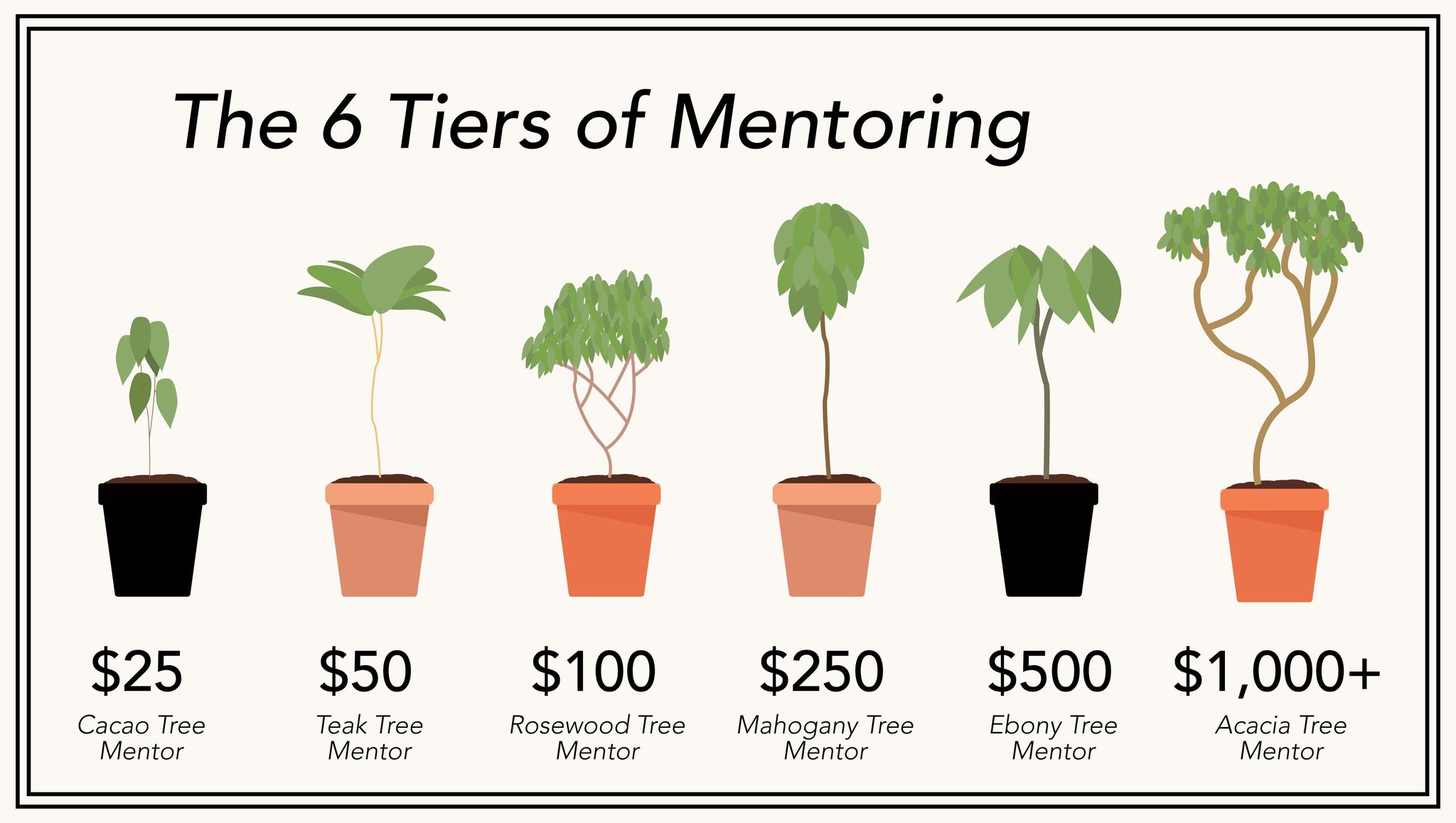 "There is no rescue without healing. We are trying to build on the after care, the healing and finding those kinds of partners. There's not enough of those. If you want to support organizations, support these rehab organizations."
-- Tim Ballard
---
Benefits of becoming a monthly giving donor:
Benefit #1: Weekly updates
A consistent detailed update on our activities so you can see immediately how your contribution was used and who you impacted.
Benefit #2: Mentoring Tree VIP Membership
Includes admission to FMF events, swag, and other surprise gifts of appreciation from our families to yours (depending on donation level).
Benefit #3: Peace of Mind, Knowing You Make a DIFFERENCE!
If our "Mentoring Tree" monthly giving program doesn't help you lift others ... if it doesn't take you by the hand, step-by-step, seeing your contribution change lives... or if it fails to help you know, beyond a doubt, you have changed someone's life, then you can cancel any time, No Questions Asked!!
Benefit #4: LIFEstory Program for FREE!
You will have access to this online training to use yourself for FREE as long as you are a Monthly Mentor. In fact, we recommend you teach it to your whole family ASAP!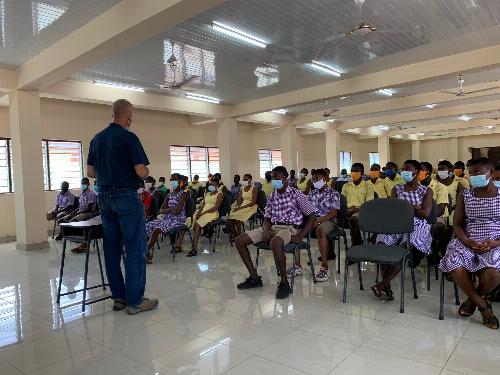 Teaching a group of youth about the importance of education and agriculture outside Ho, Ghana.
Here is how to get involved right now!
Go ahead and click the DONATE link now and you'll be on your way to, not only changing someone's world but also enjoying all the benefits we've talked about here and more! Jump in to get started right now!
Women learning to read for the first time in Uganda.
Every day, people struggle to have any hope for the future. They wonder if they will eat before bed, how they will provide their child's education, where they will get the money for their rent, or how to find the small capital to start their business and make their dreams come true.
You are the missing piece they are praying for every day. They are desperately looking for knowledge and opportunity, the hope to change their world. Through FMF, every dime makes a difference. A little goes a long, long way! Let us show you just how far!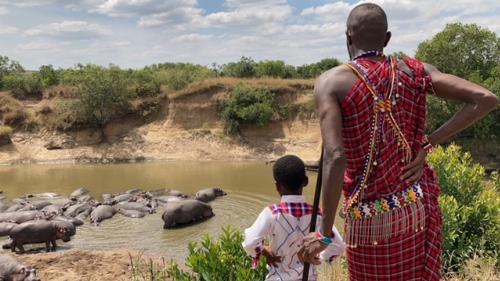 The power of mentoring on the Masai Mara, Kenya.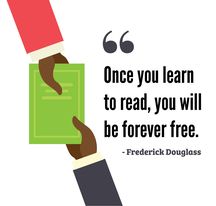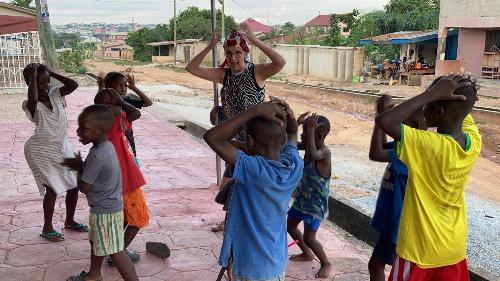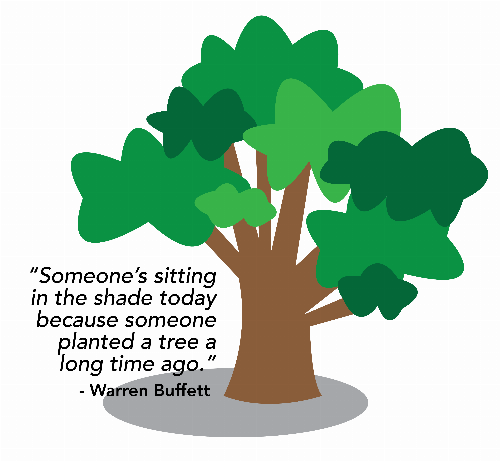 Learning games at a literacy center in Kumasi, Ghana.
---
LIFEstory Transformation makes FMF Unique!
We think you will see why. Here is what our board members and staff have to say about LIFEstory Transformation:
Since they all use this tool to manifest their own manuscripts!
Jerilyn Brown -- V.P. of Marketing
"Learning LIFEstory has helped me to manifest many more things in my life than I was doing before I started using it: multiple trips to Africa, additional trips with my husband, the flow of money into my life, meeting people that have brought more opportunities to me than I could have ever imagined without this powerful resource."
Cynthia Richards -- Board Member
"LIFEstory has helped me realize that I don't have to fall to circumstances. I can make my own! Powerful!"
LaReita Berky -- V.P. Operations
"Incorporating LIFEstory into my daily thought patterns has allowed gifts of love to flow more freely. The words we speak are powerful, and I have used LIFEstory to improve my relationship with myself and connections with others. As I have many connections in Africa I also have noticed my African brothers and sisters who utilize LIFEstory have altered their life course toward positive change."
Rebecca Williams -- Board Member
"LIFEstory is a powerful tool that I use often. It changes the way I think and the words I speak. We are creative beings, and we are creating all the time, whether we realize it or not. LIFEstory helps me harness that creative power for good, to bring about the results I desire."
Brenda Petru -- Board Member
"LIFEstory transformation has changed my life, saved my marriage, and brought me so much more happiness, contentment, and peace. Who knew so much could change just by changing my story around it?"
Your donations are tax deductible
Families Mentoring Families is recognized by the US Internal Revenue Service as a 501(c)(3) non-profit organization. Contributions are Tax Deductible under IRS regulations 501(c)(3).
EIN: 81-4082657
GuideStar Transparency Certified