Family Restoration Centers
A safe place to create multi-generational impacts by reuniting, lifting, and strengthening families through literacy, self-reliance, family skills, and vocational training.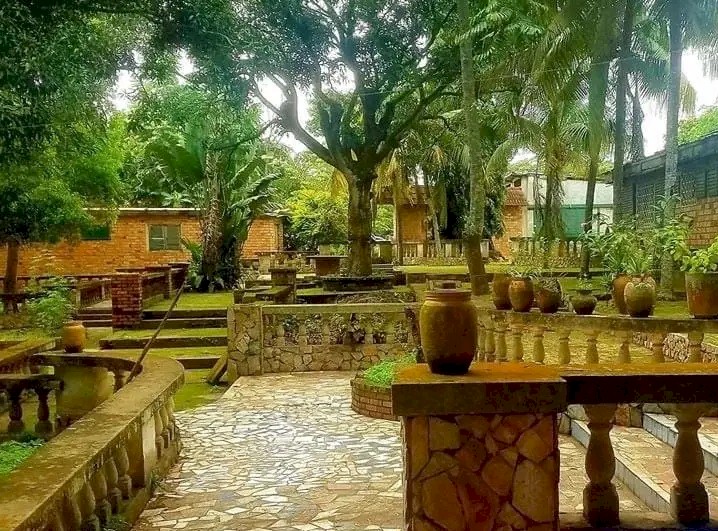 FMF currently operates 1 Family Restoration Centers (FRC) in Africa. Family Restoration Centers have reunited over 5 family members and have provided over 75 well-paying jobs for community members.
Why are FRCs Needed
Due to inability to support their families, many women face the agonizing decision to give their babies to the government (orphanage) in hopes their children will receive a meal and a little education, if they are lucky. Unfortunately, once this decision has been made, it is unlikely anyone will see to the needs of the mother to help her improve her circumstances so that she can take back the care of her family.
Another common and heart-breaking scenario is the mother who unknowingly falls prey to human/sex trafficking, also in an effort to provide for herself and her family.
At the FRC the mother is reunited with her children; is given vital literacy, vocational, and business skills; and receives 1-on-1 mentoring to get back on her feet and begin the healing process. Here, the women and children rescued from trafficking begin their after-care journey in a safe and secure environment, overseen by licensed social workers and therapists, putting them on their road to recovery.
How You Can Help
Creating a Family Restoration Center is a capital intensive project. Land needs to be leased, buildings built or remodeled, facilities created, utilities and infrastructure installed or updated, in addition to the many materials and resources that are needed to care for and provide skills to those the center serves. Your donations provide the funds we need to build these centers.
Donations also help us employ the 40+ local tradesmen to do the construction and renovation at each center. The men have an opportunity to provide for their families and enhance their skills. This also stimulates the local economy and promotes in-country growth.
Family Restoration Center Locations
Ghana (North to South) - Kumasi
We have our next Family Restoration Center location chosen and are ready to build/remodel as soon as the funds are raised. Join us by donating any amount to help restore and support families!
Profile of a Family Restoration Center: Kumasi, Ghana
Background
The Family Restoration Center is a 6-acre residential facility in Kumasi, Ghana. It is a miraculous and wondrous place to all who enter. It is a place of safety where women and children receive help and healing as they begin their journey to self-reliance.

What we're missing... is YOU!
Even small donations can go a long way. All donations are fully tax-deductible.